Interstate Furniture Removalists Moving & Storage Quotes
"Who exactly are you moving with?"
Moving Again has been around for almost 20 years, and has the experience and knowledge to ensure a safe and stress free removal experience.
This may seem obvious to a seasoned removalist, but the most important factor to a stress free move, is to be organised.
Start early, pack into boxes as much as you can and as soon as you can, something that we always do is to set out a minimum amount of crockery etc that we can make do with, and then pack the rest.
Moving Interstate Daily Backloading Service Areas
Paying For Interstate Removals
Timings on Moving Interstate
How Do I get Ready For An Interstate Removal?
"When looking for a company that does backloads, make sure you check that they have the ability to assist you when you need to move, not just when it suits them."
Moving Again

Who Can Offer A Removal Service Nationwide?
Whilst you will find many more important guides to a successful move on our web site, the small list below covers most of the important facts
To make sure you book your removal company well in advance
To pack as early as possible once your date has been confirmed.
To label contents of all boxes … especially the one marked kettle!
To take cuttings of your favourite plants from the garden to take with you
To redirect mail.
To check insurance cover whilst your contents are in transit.
To pack an overnight bag so those essential items are easily to hand.
Instead of putting unwanted items in the bin, why not give them to charity … or find a good home for them?
And check where the nearest take away is
Only Use The Best Materials
Book or Wine Cartons – Ideal for books, cd's, breakables, crockery, etc. 410 x 300 x 435mm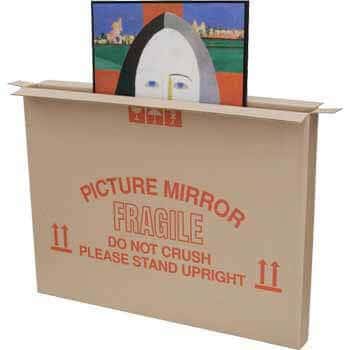 Picture Cartons – Designed for large paintings, pictures, etc. 1040 x 800 x 75mm
Portarobe – Sturdy large carton designed for 'hanging' clothes 600 x 475 x 1100mm