This may seem an obvious point, but really are you sure you want to pay out your hard earned cash to send that old wardrobe thousands of kilometers, when the house you may end up renting or buying may have built ins?
Over the years we have seen far too many customer pay for space on a truck that is not needed, the larger and bulkier the item, the more you pay.
Whilst I am not suggesting that you dump all your furniture, be thorough, and be sure that you still want items that you are moving, when you decide whats to be moved by the removalist.
If you no longer need or want these items, now is the perfect time for a clear out.
If your are not sure about any items, maybe check out eBay or gumtree and see what replacing the item may cost, when you need it.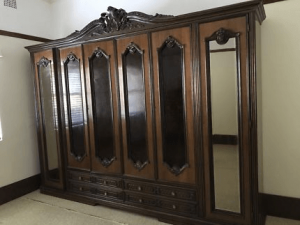 Whilst if you moving say Sydney to Brisbane, a medium sized wardrobe may only add $150.00 to your moving costs.
If you were moving Brisbane to Perth it would more likely be $300.00 ( prices based on Moving Again moving you that is, not some over priced company :-))
Larger items aside, its a great time to go and sort out drawers, cupboards and sheds, to maybe sell donate, throw away unwanted items.
Once you have done this, either physically or just mentally to start with, its time to work out how many boxes you may require.
This will be handled here on the next page.
https://movingagain.com.au/cheap-interstate-removalists/working-many-boxes-need-moving/