Removalists That Pack and Unpack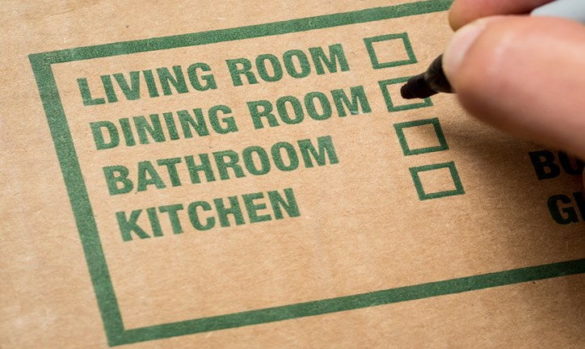 Moving all your family members and belongings to a fresh home is normally a thrilling experience. Nevertheless, without preparing properly an interstate relocation could be stressful while you try to cover everything and not forget something you need to arrange.
Having an experienced removalists that pack and unpack will ensure your move goes smoothly with fewer unpredicted problems.
Here are some areas which you might consider in getting ready to relocate to a few new home.
Figuring out what you want to take.
When initial considering moving, especially if you're relocating interstate, there are numerous things you may throw away.
As removalists that pack and unpack, we are well aware of all the things that people don't really need in their house because we've been there and packed it all up ourselves.
One of the hardest tasks is sorting through all of your worldly possessions and deciding what you need to throw away. We recommend that to start, you do an inventory list with everything, then as you start to throw away/sell/give away, your list will steadily begin to look more and more like your final inventory.
We realise that knowing your box count weeks in advance can be difficult, that's why we allow adjustments on your inventory up to 4 business days prior to your collection date.
So to get started head over to our online quote page and submit your inventory.
Be sure you have us on speed dial, or save our email in your favourites so you can quickly contact us with any question you may have, we're here to assist you in every step of the relocation.
The night before.

The day before your scheduled to be collected you'll be contacted directly by the driver who will be collecting your goods and he will walk you through all relevant details and explain the procedure of the day.
Ensure that you keep all important items such as computers/phones/spare clothes/toiletries and other essentials to one side so that they don't find their way on the truck.
We recommend putting everything that needs to go with you in the car the evening before, and on the morning of just put anything that has been used the day before in the truck, or pack up one final box with the last bits and pieces.
If you're not leaving at the same time as the truck is, then move what is not going into a specified location and ensure the driver is aware that they are not going.
The checklist.

As your own belongings are very carefully covered and loaded, your removalist will check them off on their copy of the inventory.
Once all items have been removed from your home, packed and loaded onto the moving van, they will probably be numbered and you can check the total quantity on the paperwork.
This is the best time to confirm total box count etc as more often than not, customers will alter their list even on the day, so best to count them as they go on the truck.
Transport Safety.
Be sure that you understand our goods in transit policy, we're here to answer your questions, so ask away.
If you require a further policy, we can point you in the right direction.
Make sure you check which insurance provider underwrites the policy and that it's a trustworthy company.
The policy you decide on should offer complete replacement cost coverage.
Keeping track of your belongings.

We're always available to give you an update on the whereabouts of your belongings, if you would like to be provided an update just give us a call, we can give you an idea of when they'll be arriving so that you can start making plans in advance.
Knowing where you're going.

Moving interstate can be very exciting.  However, it quickly gets clear that somethings may need to change once you arrive.
Are you still close to work or do you need to get up a bit earlier now? Without knowledge of the local area a simple trip to the grocery shop can be a bit of a challenge.
Although we can't always provide someone who lives in your exact suburb, we can say with certainty that the driver will have been in your area before, so if you have any questions about the local area have a chat to him on the day.
If you're relocating your loved ones, chances are they may not be in a situation that would allow them to pack for themselves, that's where we as removalists that pack and unpack can come in.
Choosing the right removalists could be the first and most significant step you'll be able to take. Consider all of your needs and  speak to removalists that are ready to discuss the needs you have.
As you proceed, you will realize that to successfully handle your move you will need more than removalists that could pack and unpack your personal belongings.
A successful relocation is more than simply arriving at the other end, there are a number of boxes that need to be ticked to ensure that the move is as stress free as possible.