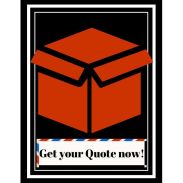 Need a backloading quote?
 There are several ways that you can provide us with the information we need and these are listed below
We have several online options available for you to choose from, these include inventories for complete household removals and also special forms for smaller furniture removals
If you prefer you can send a list of items for backloading to us via this form where you simply copy and paste your list into our site Paste List
Are you ready to complete a quote form?
Backloading is a term often used to describe a truck returning from a trip empty and looking for a load back to its original starting point
We offer backloads on the basis that you will only ever pay for the space your furniture takes on a truck in one direction, providing you with the best of both worlds.
We do specialise in backloading so if you have any questions, or concerns then give us a call or email us via the web form
By using our backloading services you can save yourselves money when moving interstate, as you only have to pay for the space that you require on the truck and this is offered at discount backloading rates