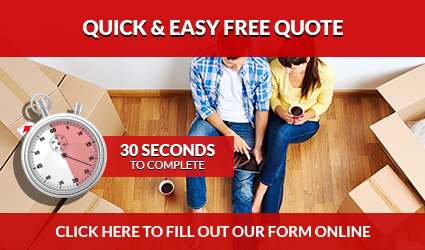 Backloading may put you off a little bit the first time you consider using it as a means of moving, it can potentially seem unsafe to allow a stranger to come in a truck, collect your goods, put them in amongst other peoples stuff, and then drive them a great distance away from where they came from. But the better way to think of Backloading is that you're goods are with a company who specialize in this type of move. We specialize in moving numerous customers at once, its cheaper for us, and its cheaper for you. If you let us prove to you just how professionally we handle your move, how professional we are when we deal with you, and how careful we are when we handle your goods, once you Backloading you'll never consider moving with a regular removalist ever again.
Furniture removal could cost you a big chunk of your valuable time and can result to stressful conditions. This is why Moving again deals with it for you, helping you with moving jobs such as corporate relocation, interstate removals, short notice moves, backloading and car transport all across Australia while ensuring we also meet your budget. A truck backloading furniture would mean that it would be shared between a couple of clients that is dependent on the load size. This also means that you will be sharing costs with other people as it is divided among all of you utilizing the same truck. This provides you with a very wise and innovative service performed by professionals, while giving you personalized service and assurance that your trip will be safe since your best interest is always our priority. It promotes efficiency to everyone moving interstate in the same direction or destination because others may charge certain fees for the back trip of the truck. Through our backloading removal for your interstate move, everyone would feel secure during the process and end up happy that they chose us.
With a strong foundation and decades of experience throughout the years in interstate removals and backloading services, Moving Again provides the safest and most reliable way to get however big or small your load is to anywhere you need to be. Their service eliminates quite a number of unnecessary things such as paying full price though you only have a few items to move and going through the hassle of transporting some newly bought furniture. This is ideal for big furniture purchased from eBay, small apartments, office transfers or student businesses. We can accommodate you and find the best removal to fit your requirements. It does not matter where you live or where your destination is, know that we are here to help and extend our exceptional services to anyone who needs it. Whether you just have minimal items on hand or moving an entire house load with your entire family, we can surely find the most efficient means of doing it with our backloading removal for your interstate move excellent services. In return, we are actually giving you the biggest discounts you can get.