Interstate Removals Planning and Moving Advice
Trying to organize an interstate removal is pretty tough.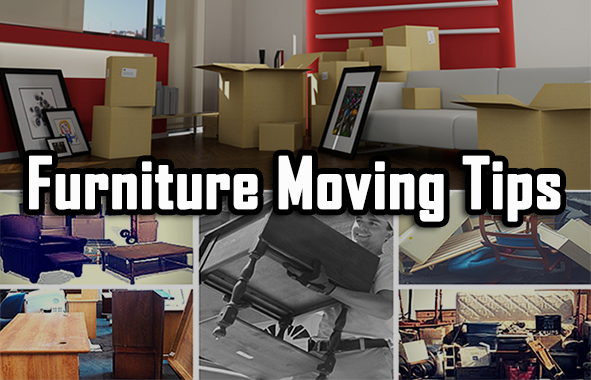 We know that it's hard, its a pretty big thing to do, and can take weeks or months of organizing to get everything to line up together.
However, through our years of experience moving people across Australia, we've seen it all, we've been asked every question, and we're heard of every bizarre scenario.
Hopefully we can provide you just a little slice of our knowledge, and it helps your move run smoother, either a little or a lot, every tip helps.
Whether its a backload, or a full blown removal, saving yourself stress, time and money wherever you can is always a plus.
The first thing you'll be doing is sending through your quote list. Hopefully seeing as you're on our website, you'll consider us for your furniture removal.
If you haven't already, send us your inventory, I'm sure you'll be surprised with our price.
If you're looking for something a little more specific, just click below to be directed straight to the relevant information:
Getting your Inventory together:
The inventory list of what you're moving is a key aspect of the cost of your removal, so don't just throw it together without thinking about it.
A poorly put together inventory list can end up costing you hundreds unnecessarily, where a well thought out inventory can help save you money.
Decide What You are Moving
Important Moving Tip!!
Sell, give away, dump, anything that you no longer need or want.
We've lost count of the number of customers who have paid for items to be moved interstate, then when we get them to the new home they decide they didn't even want them, and ask us to throw them away!
If you no longer need or want these items, now is the perfect time for a clear out.
Remember that most removalists will not carry dangerous goods, such as paint, chemicals or petrol as we do not wish to inflict damage on the truck, or any customers belongings.
Begin by working your way through your house and figuring out what major pieces of furniture you do not need to take. Don't worry about moving things in to relevant piles just yet, just list it all on paper for now.
However I do suggest that you finish reading these instructions before you start entering your list, as there are many things we suggest later on that will bring things to your attention.
How many cartons or boxes are needed for my furniture removal?
This is one of the harder parts of calculating your quotation. Unless you have moved previously or are already packed and raring to go it can be difficult to estimate exactly how many cartons or boxes you will need.
We have found that the best way to do this is to estimate your cartons on a room to room basis, as opposed to attempting to make a 'guestimate' at the end.
By this we mean as you are walking around your home and listing your furniture and belongings try to visualise contents of cupboards and loose items in piles and then count how many piles you think there will be for each room.
Whilst removal cartons are definitely the best way to transport smaller items, they're not a requirement by any means. They are just the optimal storage method as removal cartons are designed to be used while moving. Random boxes you find lying around or from local stores are ok, but professional removal cartons are definitely ideal.
A standard removal carton is approximately 435 x 410 x 600mm.
We have compiled a list of the most commonly used boxes, which are available through most self storage facilities.
If you're really not sure, then just leave it blank for now. We can help you work out an estimation if you need, or we can work it out at a later date once you start the packing process.
Don't put too much thought into the exact number of boxes for now, the main priority at this stage is being accurate with your furniture. We can adjust the total number of boxes closer to the 'Moving Day.'
If the total only changes by one or two that is fine, but if the number increases or decreases by more than 5 or 6 boxes please inform us as soon as possible so we may adjust your quote accordingly.
This is especially important if the number increases as we will have to ensure there is sufficient space on the truck or container for all your goods.
Making A Removalist Inventory
OK you have printed off your inventory form, or you have decided to just note everything down on a sheet of paper.
What happens next?
We suggest you walk from room to room listing every item in your home that you wish to transport.
This may seem like a daunting task but as long as you take it steadily you will find you progress through quite quickly.
The easiest way is to have one person walk around and call everything out, and the other sat down writing everything down. Then swap roles and repeat everything to make sure nothing is missed.
What are you taking with you?
Whilst you are preparing your inventory try to bear in mind that us removalists haven't actually been into your home, yet. You need to tell us everything as you see it.
If you have any over sized items, such as large wall units or Americana style fridges, please make sure that you note this down on your inventory.
Don't forget any outdoor furniture and contents of any sheds or garages.
Remember that even though you know the contents of your wardrobes/cabinets/sheds etc, we don't. We need to be told that they have mops/brooms/vacuums/tools etc inside them. If they're going inside boxes then don't worry, but if they're freestanding items then tell us about them.
Are there items you don't need in your new home?
Important Moving Tip!!
Remember what we said about selling , giving away, or dumping anything that you no longer need or want.
Also please consider your new home when preparing this inventory. For example does your new home have built in wardrobes in which case do you want to take your freestanding ones with you.
Remember I said to make a list of all the items you don't want?
Generally people take a little time to decide whether to throw away/sell furniture. So when you're putting your list together make a second section with "maybe" items.
Then send through your list and advise us that items 1-10 are maybe items, so you can get a price with and without those items.
The saving you'd make by not sending them might just be the reason you decide (or decide to send them.)
Things to consider when deciding on "maybe" items are things like:
Does your new home have an outdoor area as big as your current home?
Are you moving from somewhere with room for a 7 seat lounge to somewhere with room for a 3 seater?
Do you have a spot for a second fridge and freezer and won't in your new home?Remember the more you take the more it costs!
Allowing for Access Issues for Removalist
Ok, you have prepared your inventory and either calculated your boxes or estimated what you think you will have, and you now want to send us this information.
When you do this, you'll be asked for some information regarding accessing the properties at each end. Do you live in a high-rise unit that has lift access? Are you moving somewhere with a 1km driveway? All these sorts of things impact your price, so tell us in advance so you can know the costs involved.
Be aware that if you do not advise your removalist of this information in advance, you might be looking at additional costs on top of the normal rate for the access. This is because normally removalists follow a tight time schedule, and if surprise us and we take longer, which causes delays, and angry customers, and we might run into issues with log hours, etc.
You wouldn't like us being late for your removal, so keep us informed so we're not late for the next customer.
Questions you may need to answer are outlined below:
Any access problems?
How close can a truck get to your home?
When you want to move?
Did you want any storage?.
Did you want any packing done?
We all hear about the stories of people having removalists turn up on the day and then trying to charge extra for A,B,C etc. Nobody likes this happening, not the customer, nor the removalists. However the customer never actually tells you the real reason behind why this happens most of the time.
It is either the fact that the inventory is not as it should be, or the information provided about the house is incorrect.
Things like using a lift to access your furniture, may not seem a big deal to you, but consider this. The guys carry your furniture into the lift, they then put it down, then they travel down in lift, pick items back up and walk to truck.
In general this takes a lot longer than simply walking out your front door with an item, and admittedly if you only have one thing to move, then the time difference is minimal, but for a whole unit full time ticks away, and time is wages etc.
The best way forward is to tell them everything in advance, and even send through the address for delivery / uplift so we can view it on Google maps, to be sure.
If you answer all the questions correctly, and have created an accurate inventory then there will be no nasty surprises for anyone come moving day.
SEND YOUR INVENTORY
Generally once you've figured out your lists, there are a few options to get the information into your removalists hands.
1. Household Inventory. This is the form to complete if you are moving out of a house, a unit, or a townhouse etc.
It lists all the items that appear on a very regular basis, if you've got a pretty standard home then this is the best way to send the information through.
2. A moving estimate "Quick Quote" . This form is the simplest form to submit, it requires very little information, but in return can only offer a guideline for removal prices.
3. Enter a cubic meterage. This form is great if your belongings are already in storage, and you know the cubic meterage of your move.
Important Moving Tip!!
I don't want to say something stupid, but square meters and cubic meters are not the same. Square meters are flat, so you only need the length and width of the area. So LengthxWidth. Cubic meters are verticle as well, so you need LengthxWidthxHeight.
Sounds simple but trust me every removalist has been asked to give a quote on square meters a million times.
I do suggest clarifying this prior to entering this measurement. If in doubt ask the storage facility for the CUBIC CAPACITY of your storage shed.
Moving Quote based on cubic meters
4. Copy and Paste a list into a form. This has been designed for people that already have a list prepared and rather than type it into an online form, this allows you to simply copy and paste the list into our website
Send Removalist list of items to move
If for whatever reason you cannot use our quote form, then please send your quote to us via email at service@movingagain.com.au
Please bear in mind, that unless you say anything to the contrary we will base your quote on you having good ground floor access at both uplift and delivery.
Hopefully you have found this useful and can now get your moving quote
Can you be over prepared for an interstate moving experience
Basically the answer to that is a big no!
Its time to make a coffee and read through some great moving tips compiled to make sure that you are ready and willing come the big day
Some Basic Tips to help with your move
httpss://youtu.be/vHmH4D_eZSQ
Make sure your cartons are packed tightly and securely sealed with tape
Write your surname and any booking reference number on all moving cartons and number them from 1 – 10 etc.
Ensure all items to be dismantled are ready prior to the arrival of the furniture removalist.
Have a checklist with the manufacturer of your 'white goods' i.e., fridge, washing machine, dryer etc, and be guided by their advice regarding securing bowls/motors etc
Remove hooks from fishing lines.
Drain fuel and oil from lawn mowers, edger's, Whipper-snippers etc.
Thoroughly clean and dry inside of fridges, freezers and dishwashers
Seek manufacturers advice regarding computer drive, video drive etc.
Dispose of all un-sealed liquids.
Dispose of all aerosol cans, flammable fluids, matches etc.
Empty gas cylinder from your BBQ, In fact the best thing to do with Gas bottles is to take them to the nearest Swap & Go
Clean BBQ. surface and surrounds of grease etc
Dismantle swing-sets, play-gyms, trampolines etc,(put nuts and bolts in a safe place).
Wash out rubbish bins and wheel barrows.
Drain garden hoses.
Remove pumps, water bottles, batteries etc from bicycles.
Clean and spray dog kennels, empty and clean fish tanks, bird cages etc.
Ensure all loose items are placed in bags or boxes
Empty and defrost fridge/freezer. It is advisable to do this 24 hours prior to the day of your removal
Be on hand the day of removal or authorise someone to act on your behalf to answer any queries from the removalist.
Have an advance plan for the placement of your furniture
Be on hand or have someone authorised for un-loading at your residence, directing the placement of furniture.
"When choosing an interstate moving company, please be sure that they always have a back up plan if something goes wrong on moving day."
Moving Again

How to proceed after a quote.

Once you have sent us your inventory, you will receive an obligation free quote.
These quotes are emailed to you, along with a copy of the inventory that you completed, which you should check prior to booking.
Once you have considered our quote and would like to accept it the simplest way to do this is via our online booking form located here.
If you need to discuss anything in particular about your quote, or have some questions you need answering before you book, just give us a call to discuss your move with our customer support team, or reply to our quote to discuss via email.
Once you have booked your move we do recommend checking out your insurance options transit insurance options.
Some people need to know about others experiences to know that they're in safe hands. If you would like to see what previous clients have had to day about our service, you can read our testimonials here.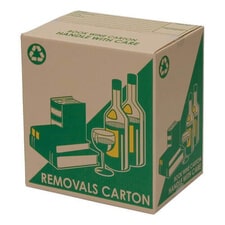 Book or Wine Cartons – Ideal for books, cd's, breakables, crockery, etc. 410 x 300 x 435mm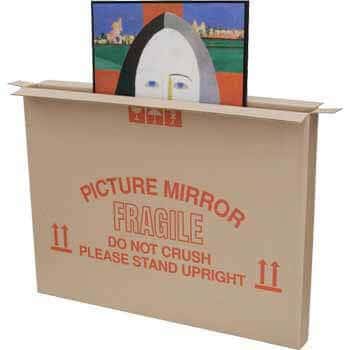 Picture Cartons – Designed for large paintings, pictures, etc. 1040 x 800 x 75mm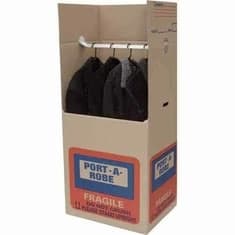 Portarobe – Sturdy large carton designed for 'hanging' clothes 600 x 475 x 1100mm
Right Box For The Job
We are often asked how we would prefer you to pack you boxes, below is a basic description of what boxes or cartons should be used for most items
Hanging Wardrobe or Port A Robe
A Port A Robe box can be used for hanging clothes and even shoes.
Fold down the flaps on the bottom of the Port A Robe box and tape down using crossing pattern, and one circular tape strip around the vertical edges.
Affix metal bar on the top of the box in the slots.
Use regular hangers to hang the clothes from the metal bar across the top of the box.
Place shoes on the floor of the box
Close the top flaps and seal the box with tape in the same manner as you tapped the bottom.
Clothes from dresser drawers and linen closet
Depending on how many clothes you have and your space availability, use a standard removal carton for these items.
Fold down the flaps on the bottom of the linen box and tape down using crossing pattern, and one circular tape strip around the vertical edges.
Perhaps line the bottom of the carton with clean paper
Fold clothes and place into box
Close the top flaps and seal the box with tape in the same manner as you tapped the bottom.
Small hard items, books, CDs, video tapes, electronics
Use small boxes such as book boxes for these types of items. It is vital that you do not overload these boxes as they will be too heavy for anyone to move if you do.
Fold down the flaps on the bottom of the linen box and tape down using crossing pattern, and one circular tape strip around the vertical edges.
Perhaps line the bottom of the carton with clean paper
Pack books and items into box
Fill the box with clothing from drawers or other loose items.
Ensure box is completely full, maybe by topping off with crushed paper
Close the top flaps and seal the box with tape in the same manner as you tapped the bottom.
Packing Pictures and Art Works
Valuable artwork can easily be packed into a small or large picture box depending on the size of the frame using simple packing material such as moving blankets, furniture pads, bubble wrap, and white packing paper.
Fold down the flaps on the bottom of the linen box and tape down using crossing pattern, and one circular tape strip around the vertical edges.
Place large bubble wrap on the bottom of the box with the bubble side down.
Generously wrap white packing paper or moving blankets and furniture pads around the pictures.
Stack pictures vertically, on the edges.
Fill up spaces between walls and pictures with more white packing paper or moving blankets and furniture pads.
Close the top flaps and seal the box with tape in the same manner as you tapped the bottom.
For pictures of popular boxes please click here
Packing Boxes Like A Pro
Like everything concerned with your removal preparation is the key...
Lay out a wad of paper on a flat surface, at a comfortable working height, from experience packing boxes is harder on your back than lifting and carrying them.
Place the carton to be packed at a comfortable height, on top of a previously packed carton is a good idea, again protecting your back so you don't bend over so far
Yes I know you want to know how to pack the very first carton, as you can't place it on top of another carton, well I am sure a chair or sturdy table would do if necessary!!!!!
Select the right carton for the right job. For heavy items like books, wine, and tinned food use small cartons such as book cartons.
Tip carton upside down to gain ready access to flaps on bottom of the carton. Fold opposite flaps of cartons. DO NOT interlock flaps.
Tape bottom of carton securely. We recommend two thickness of packing tape.
Line bottom of carton with padding - scrunched up paper, towels and linen may be used. .
Wrap all china and glassware pieces separately - then stack in carton on their ends or ends. .
Breakable items, such as glassware, crockery, etc. should be wrapped individually in butchers' paper.
Ensure that the whole item is totally wrapped
After each layer of china or glassware place another layer of padding - ensure there is also sufficient padding on the sides of the carton and finally on the top. Save all your Tupperware and the like to fill the top half of a carton, then the carton is not too heavy and also there is not too much weight on top of your breakables.
When placing layers of items within a carton, always use butchers paper (or equivalent) between each layer. .
Fill all gaps between items with either butchers paper or some form of cushioning, this will decrease movement within the carton.
A good rule of thumb, every one carton should have two-thirds china, one third padding.
For ease of carriage, pack a mixture of light and heavy items in large cartons. Pack cartons right to the top or fill right to the top with padding. BUT DON'T OVERFILL.
Keep in mind that the final weight of the carton should not exceed average adult strength (i.e.. a good weight is around 23kg.) Remember your removalist is only human not Arnie
Fold the top flaps of the carton in the same manner as the bottom flaps and tape up securely.
Label each carton with name, room and brief description of the goods, to enable easy placement of the carton at delivery. (Remember that felt pen you bought)
By stacking your packed cartons in a single area, but not so as to block entrances or access to furniture, this will make your removal day run smoother.
Beer O'clock
Packing a Priority Carton
Items that you may consider to pack in this carton would be.
Leads for TV's Stereos and computers
Nuts and bolts from any items that you or your removalist may have Dis-assembled.
Kettle, Coffee, Tea, Sugar, Mugs and Teaspoons ( For you and the removalist at delivery).
Small First Aid Kit for any unexpected emergencies. (This should probably contain any regular medication your family needs, just in case.)
Any last minute items that are found under furniture etc as you clean up
Once completed, ensure that your carton is well marked with "Priority" and notify the removalist on the day of your move. .
Tell him this cartons holds the Kettle and coffee and this will ensure that your carton will be last on and first off when unloading the removal truck.
Keeping the kids happy when moving home
Moving house can be an emotional experience for adults, so imagine how much more unsettling it can be for children who don't really understand what's going on.
There are many things to consider when relocating, none more important than the impact of moving on your children.
REMAIN POSITIVE:
The secret is to remain positive.
Most often the reason for moving is a happy one, such as a new home or job promotion, which generates excitement and compensates for the inconvenience of packing up and relocating.
However if the move is associated with an unhappy event it can be hard to keep a positive attitude in front of the children.
Children feed off the emotions of their parents.
If you are not happy the chances are they are not happy either and will need more reassurance and attention to ensure the move is a positive experience for all of you.
TALK TO YOUR CHILDREN:
Explain to your children what's happening, why you are moving, where you are moving to and what they can do to help so that they feel a part of what's happening.
Listen to them.
Let them express how they are feeling, and empathize with them, even if some of their feelings are negative.
It is only natural they will be concerned, leaving familiar surroundings and friends.
Leaving the known for the unknown can be pretty scary.
Most importantly be honest with your children.
Reassure them that they are an important part of the family, and can help make the move a positive family experience.
TEARS AND TANTRUMS:
Children express their anxiety in a number of ways.
Tears and tantrums are the most common. If your children have moved before, and the experience was not a happy one, they may show signs of depression, withdrawn behaviour, or signs of aggression such as tantrums.
Once again, the answer is lots of reassurance and a positive attitude.
THE AGE DIFFERENCE:
Different aged children react differently to news of an impending move:
Infants:
Very young children will be affected least, providing their normal routine is not disrupted greatly.
Pre-Schoolers:
Children of this age worry about being left behind. Especially when they see their favourite toys being packed and put away, and their parent's attention being diverted from them and their normal home routine.
Instead of getting them out of the way by sending them off to Nana's or a baby-sitter, let them stay with you and help you pack up their possessions and toys.
Never throw out any of these prior to the move, regardless of their condition as having familiar things around is of great comfort to young children.
Primary School Children:
Children of this age look forwarding to discovering the world around them.
Therefore relocating is generally exciting to them, with lots of new experiences and making new friends generally comes easily to children in this age group.
Their main concern is fitting in to their new school.
Teenagers:
Deep vital friendships are very important to older children.
By this age social activities and friends have overshadowed the family as sources of identity.
Talk to them openly and frankly about the move. If they're interested in sports or activities, help them find clubs and organisations in the new area.
If practical, encourage them to invite friends to visit or stay overnight at your new address.
Forget about whether your home is not as presentable as you would like - your children's happiness is priority at this stage.
TIMING - PITFALLS & MYTHS
Although it may seem more convenient to relocate during school holidays, experience shows that this timing can be more upsetting for children.
School is a major source for making friends.
So if you move during the annual school holidays, your children will be placed in new surroundings at a time when the opportunity to make new friends is at a minimum.
Come the first day of school in the New Year, they will enter the class as a stranger - a new student who may not be recognised as such by a teacher facing a new class for the year.
On the other hand, a move during the school year would allow your children to go directly from one group of friends to another.
Transferring from one primary school to another is relatively easy, as the curriculum is fairly flexible.
Transferring from one secondary school to another may cause some transitional problems as the curricula is more structured and can change from state to state.
Therefore, do consider the social problems that will almost certainly result from a move during the annual school holidays.
USEFUL TIPS:
Here are some useful tips to make your move a happy one.
BEFORE THE MOVE:
Involve the children.
If possible take them with you when you go house hunting.
Do some research?
Get your children excited about where they're going?
Find out about the history and attractions of the area you are going to.
Allow them to give you ideas of how they will want their new rooms to be decorated.
Make time to visit favourite places and people.
Give them a small address book and encourage them to exchange addresses and phone numbers with their friends.
Extend invitations to their friends to come and stay once you are settled in your new house.
Caution your children if you are moving to a radically different environment, such as moving from the city to the country or vice-versa.
The more they know what to expect the more confident and optimistic they will be.
ON THE DAY:
Moving Treats - Pack a few of your children's favourite toys, books and snacks to enjoy during the move.
Safety First - Check your own home for potential accident producers, such as loose steps, builder's rubble, dangerous areas such as unfenced pools and unlocked gates.
Time Out - Don't try to get everything done the minute you arrive. As soon as the major unpacking is done, take a break with the family.
Packing a picnic for this purpose before you leave is a great way to unwind for a while with your children.
AFTER THE MOVE:
Time In - Spend as much time with your children as you can, and let them tell you everything about their new school and friends
Some children may not find it easy to begin with.
Follow their progress closely, and if you detect any concerns that do not fade away, do not hesitate to visit their teacher.
You may find it a good idea to accompany them to school for the first few days.
Be aware of the signs - Younger children may revert to baby behaviour. Be reassuring rather than scolding and they should soon revert to normal behaviour.
Consult your doctor if any unusual behaviour continues, such as loss of appetite, insomnia, and constipation.
And advise your doctor that you have recently moved house.
What To Do When You First Move In
A house full of moving boxes can be overwhelming. Make a plan before you start unpacking.
Know where you want to put things you'll be using, and what will go into storage.
Unpack first the things your household needs to function: sheets and towels, kitchen gear, clothes.
Here are some other tips for making your arrival as smooth as possible:
Arrange for the telephone and utilities to be switched on the day you move in.
If you are having any contracting work done before you move in, you may want to have them switched on as soon as the previous owners vacate.
Arrange for special services.
Such services may include cable television service, or local newspaper delivery.
Change the locks on all entry doors.
This ensures that only you and your household will have access to your house.
Collapse boxes for storage or recycling.
Save any boxes you need to repack items for storage.
Settle your children into school.
If you're moving to a new school district, you'll need to enroll your children if you haven't already done so.
Be sure you have their medical records with you; most schools require immunization and physical records before they will accept a student.
Complete any changes of address you may have postponed.
This may mean sending notices to family and friends, magazines, professional , or any other group you belong to.
Change your driver's license and car registration.
Different rules apply in different states.
Check your state's requirements.
Change your voter's registration.
Start a log of repairs, remodeling, and major maintenance projects.
It may seem premature, but it's a good habit to get into.
What other things do I need to think about?
Moving takes a lot of consideration, there are so many factors to consider. We have people ask us for advice on all sorts of things, and when they do we get the information we give them, and load it onto our website so we can help future customers.
Removals Insurance, need it or not?
Furniture removal insurance is something that we do recommend that you consider on all long distance moving.
Due to the logistics of moving furniture and belongings over large distances, it is not always possible to protect your furniture and belongings from damage that may occur.
We cannot emphasize enough that insurance is needed and recommended, whoever you move with please ensure that you have adequate cover.
You can obtain a quote direct via the link below
Alternatively Google "Moving Insurance"
Dangerous Items not transported by removalists
What cannot be transported by the removalist
Fuels, fertilisers, acids, ammunition, paints, aerosol cans, corrosives and/or flammable liquids will NOT be carried by any removalist as it may invalidate their insurance.
It's probably a good idea to dispose of these items in an environmentally friendly way (i.e.. give them away)
Under no circumstances should you dispose of these items in waterways and/or drainage systems.
Not only would you be polluting the environmental surroundings, but it is also against the law.
Lawn mowers, wiper snipers, etc. should be emptied of any fuels or gases well before transportation. Again dispose of these sensibly.
With gas bottles we now suggest giving the Gas bottle away as they should not be transported.
All removalists will refuse the transportation of any and all items they feel fit into the "dangerous goods" category.
If you are unsure what is classed at any time just Contact Us for more information.
Locating Self Storage
One of the distinct advantage of Self Storage over Removalist Storage is that you always control access to your furniture.
Another advantage is that most Self Storage facilities are open 7 days a week, and some allow you or your removalist, access 24 hours a day.
I would suggest that you always shop around for the "Ideal" storage facility, and some points you may want to consider are as follows:
Accessible 7 days a week
Close to your final destination
Opening Hours
Security
Removalist Friendly
Helpful Staff
Please consider your choices, as Self storage is becoming more and more popular, there are more facilities springing up.
The list below is by no means complete, and if you have had any good experiences with a Self storage facility anywhere in Australia, then please let me know and they will be added to this list
Storage Options
SELF STORAGE ASSOCIATION MEMBERS DIRECTORY
https://www.selfstorage.com.au/australia/
You can search most areas for Self Storage here.
NSW STORAGE
Storage King https://www.storageking.com.au/nsw.html
Kennard Newcastle https://www.kss.com.au
Kennard's Sydney https://www.kss.com.au
National Self Storage https://www.nationalstorage.com.au/nsw.html
QLD STORAGE
Storage King https://www.storageking.com.au/
Kennard's https://www.kss.com.au/
National Self Storage https://www.nationalstorage.com.au
VICTORIA
Storage King https://www.storageking.com.au
Kennard's https://www.kss.com.au/
Fort Knox https://www.fortknoxselfstorage.com.au/locations
National https://www.nationalstorage.com.au/
ACT LOCATIONS
Kennard's https://www.kss.com.au/
U Stow It https://www.ustowit.com.au/
SOUTH AUSTRALIA
Kennard's https://www.kss.com.au
National Self storage https://www.nationalstorage.com.au/
WESTERN AUSTRALIA
National Self storage https://www.nationalstorage.com.au/
Transport Pot Plants Interstate
We would prefer not to transport pot plants but will if they are important to customers.
Please note we can only transport plants if they are included in a house move, we can not transport plants alone.
Preparing Plants
Please do not water prior to moving
It is your responsibility to ensure that if you are moving pot plants all certificates are obtained in advance from the correct State department.
We are often asked where do you find out if pot plants can be transported interstate
This is normally dependent on the State you are moving to or from
The rules for quarantine

Restrictions apply to each state and territory for the movement of these items to protect Australia's valuable local and overseas markets.
These restrictions operate under state and territory legislation.
For up to date info and advice please visit the website below